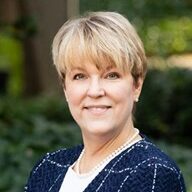 Eileen K. Scherberger, CPA, CFP
Chief Financial Officer, Assistant Treasurer
Eileen is married to Joe and has one son, Phillip.
She attended Kennesaw State University and simultaneously earned a BBA in Accounting and a BS in Psychology.  After several years in public accounting as a CPA, she joined Zeist in August 2000.
Eileen is currently an active member of the Georgia Society of Certified Public Accountants, Georgia Financial Planning Association, and Institute for Private Investors. She currently serves as the President of the Atlanta Estate Planning Council and the Board Secretary of the Georgia Financial Planning Association. Eileen is also active in the nonprofit world, serving on the advisory boards of Agape Youth and Family Center, Besharat Arts Foundation, and Whitefoord, Inc.
Back to Board & Staff